Spectacularly bold and ambitious, Grand Finale is at once comic, austere and beautiful: evoking a world at odds with itself, it is full of anarchic energy and wonder.
★★★★★ "A magnificent work" – The Stage (UK)
★★★★ "The ultimate danse macabre" – The Observer
★★★★ "Heart-stopping…" – Financial Times
If you've loved previous festival shows including Batsheva Dance Company's Sadeh21 in 2014, or L-E-V's OCD Love and Killer Pig in 2017, then Grand Finale by choreographic mastermind Hofesh Shechter should be top of your list for our 2019 Adelaide Festival.
This, Shechter's most recent piece, pits his company of extraordinary dancers and an onstage sextet of musicians, against an incredible onslaught of percussive sound.
---
---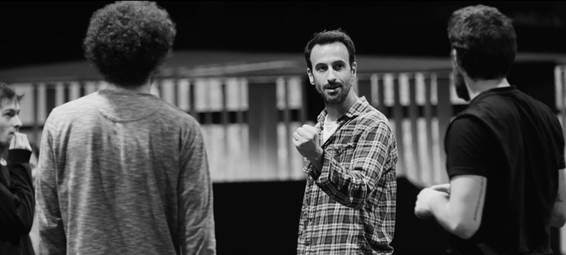 "The mighty choreographer — a combination of dance-maker & rockstar but with film director sensibilities." – The Telegraph (UK)
Israeli born, London-based, Shechter was like a hand grenade into the contemporary dance world when in 2007, as a relative unknown, his work In Your Rooms was hailed as one of the most important new works of the millennium.
Known for his challenging, bold and perhaps overly confident choices, Shechter has almost single-handedly created an new genre. In an interview with David Jays, Shechter observes:
"In a way, the mistakes I've made are probably the best things that happened to the work…
Our way of thinking, our way of seeing what is a harmonious, wholesome, or 'good' art is very dependent on our education. So the mistakes are interesting. You think, "wow, that was a harsh turn," or "that's just horrific and I'm sorry I did that."
I feel that if I'm too careful, I just want to break everything. It's actually a very important part of my process. That's a very powerful energy."
Read the full interview below.
---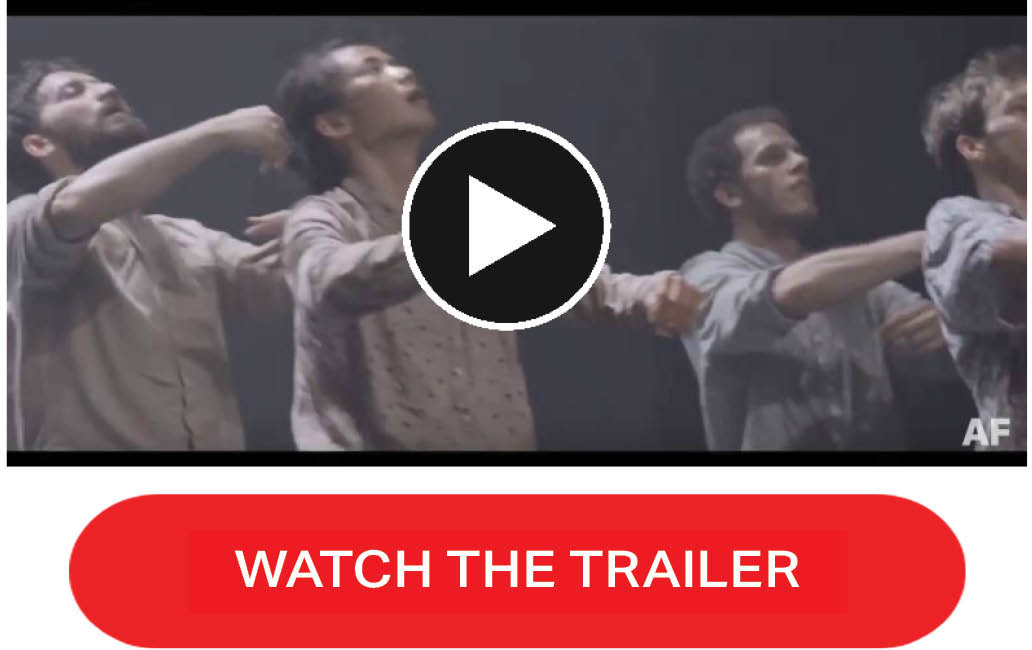 ---
---
"The band is a combination of musicians that you can't quite label… a cosy, warm, hearty band. Something to hold on to. the constant, beating heart of the piece in a way."
– Hofesh Shechter
The multi-talented and multi-skilled Grand Finale band is made up of 6 musicians, who between them play 18 instruments throughout the piece. This motley crew come together from many different musical and cultural backgrounds; including classical, flamenco, traditional Iranian music and Polish rock. They bring to life the music that Hofesh Shechter conceives to allow a total connection between the dance and the music.
When asked about the images and ideas that the band discussed with Shechter upon developing the band's life in Grand Finale, musician Chris Allan explains:
"The image of the band of the Titanic, playing in their life vests, resonated very strongly with me. The idea that the 'band plays on' is a strong element – the show closes with the material as at the beginning, it is like a living, breathing continuum. In fact the musical idea is almost literally like breathing. We are a living entity in the midst of chaos."
Hear more from Hofesh Shechter on his return to incorporating live music to his work by clicking the link below.
---
We saw Grand Finale, Hofesh Shechter's newest work, in Stuttgart last year and were completely captivated – he is a choreographer with a singular, creative imagination who takes the abstract form of contemporary dance and transforms it into something that is fresh, accessible and alert to contemporary world affairs.
Shechter sees a world in freefall – the death of truth, forced migration, fake news, ecological disaster – but his choreographic language and extraordinary dancers are full of exhilarating energy and a defiant spirit that is thrilling from the first minute to the last.
We just read an audience member's review of Grand Finale who declared 'Grand Finale was quite simply one of the most astonishing performances of dance I have seen in the last 30 years.' We couldn't agree more!
---
★★★★★
"Shechter's triumphant apocalyptic vision ends rather with a bang – and a standing ovation."
– Jewish Renaissance
Read more
Carmen

Carmen brings spine-tingling ballet back to the Festival in 2019. Swedish choreographer Johan Inger presents his contemporary and dramatic take on the classic story of seduction, betrayal and murder.
Read more

Zizanie

Zizanie – a French word that can mean shambles, discord, 'stirring the pot' or weeds – is explored by Meryl Tankard and Restless Dance Theatre in this joyful, whisical piece for the whole family.
Read more